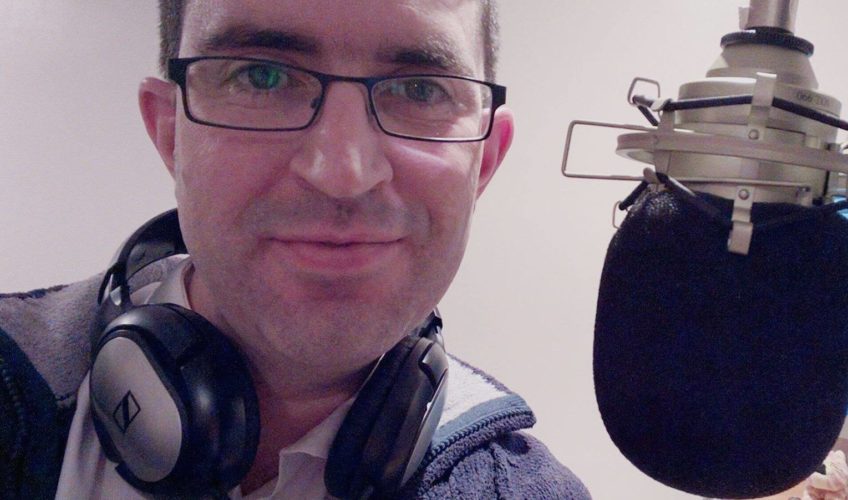 Born in Stoke Newington, London, the eldest of two children, Robin was born into a family stretched over wide areas. His mother's side from Suffolk with his father's side from London.
Most recently he discovered some long distance relatives, where it appears he is related and connected with a family of great history and even has a road and town named after them.
Robin began his childhood in Tottenham, North London until moving to Basildon, Essex in 1978. There he lived a wonderful childhood watching the new town develop into the commuter and shopping area it is today.
In 2005 he settled and moved to Medway in Kent, where he now lives with fiancée Nikki and twin daughters, Rosina and Mary.
Robin began his interest in radio at an early age whilst listening to BBC Radio 1 and BBC Radio 2 and watching his grandfather communicate with ham radio operators on the 2 metre band and CB radio. His earliest memory of listening to the radio was during his pre-school days when his mother would return home from nursery and tune in to the Jimmy Young show on BBC Radio 2.
At the age of 10, Robin got his first cassette recorder with a built-in microphone and began recording an impressions show with his friend and neighbour. Back in the days when children's television was expanding in transmission hours,
Roland Rat, Kevin the Gerbil, Errol the Hamster, George, Zippy and Bungle were regular guests on his show.
An embarrasing time in his childhood, but to this day a moment he will never forget!
Join Robin On Fresh Radio Every Sunday 2-4pm for the Retro Oldies Radio Show…Playing the best music
from the 70's, 80's & 90's